We're halfway through the Champions League group stage, and several teams with lofty expectations are suddenly in dire need of results. Here, ChampsArea picks five clubs with the biggest cause for concern. Panic level is rated out of five.
5. Atalanta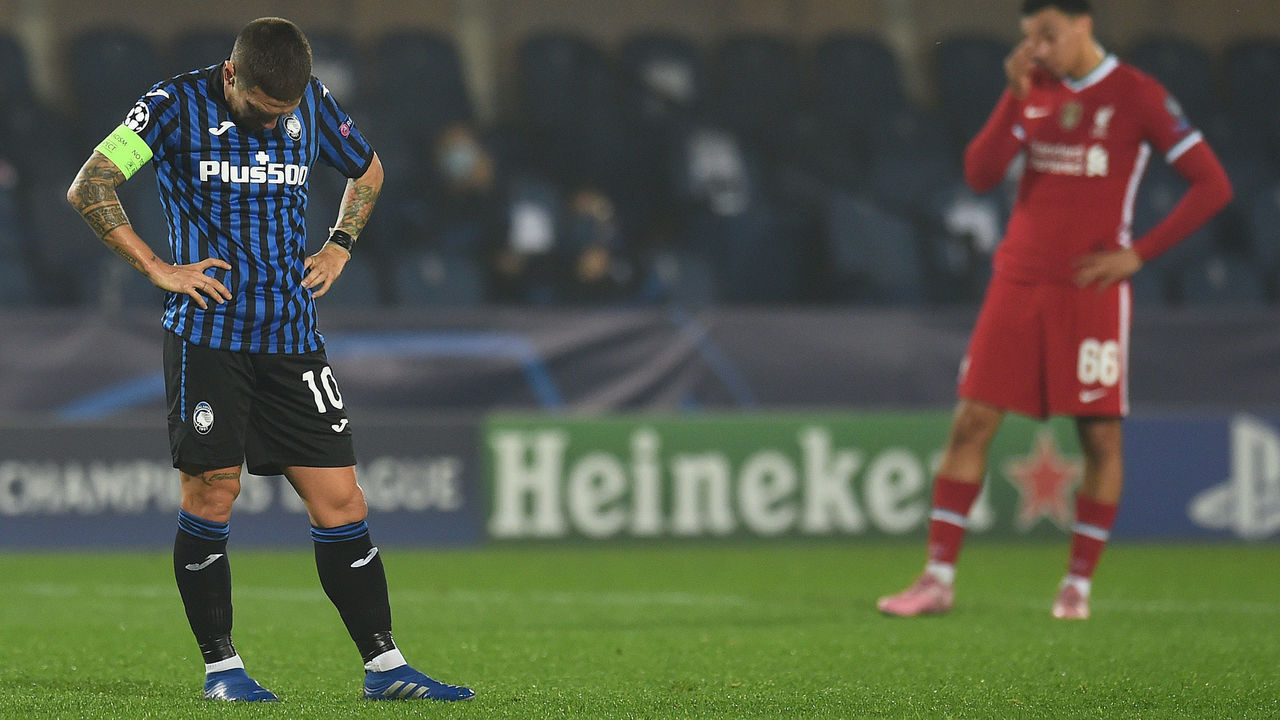 You never know what you're going to get from Atalanta. They're undoubtedly one of the most entertaining teams in Europe, but the club is also wildly unpredictable and capable of winning or losing by five-plus goals.
Tuesday's 5-0 defeat to Liverpool leaves Atalanta with a 1-1-1 record in the Champions League, putting them third in Group D. They're far too vulnerable at the back, and more worryingly, Atalanta has lacked the intensity to play the high-tempo football that initially drew such a big following.
But their persistence is greater than most teams. They managed to advance last season after losing their first three games during the group stage, including a 5-1 thrashing away to Manchester City.
That bounce-back ability makes Atalanta a weekly threat. Manager Gian Piero Gasperini always tells his players, "You either win, or you learn." Consider Tuesday's result another harsh lesson.
Panic level: ??
4. Real Madrid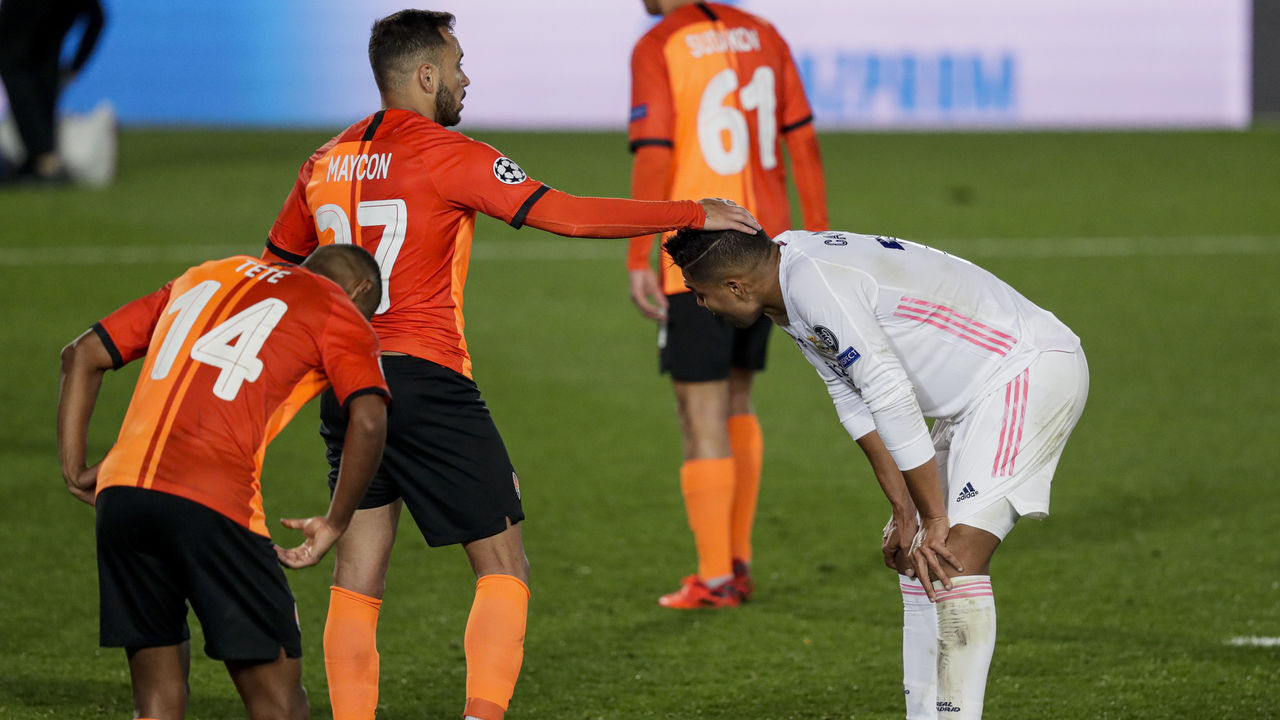 Real Madrid continue to look like a spent force in Europe. They held off Inter Milan for their first win of the group stage Tuesday, but Madrid allowed a 2-0 lead to evaporate, and only averted disaster when substitute Rodrygo scored in the 80th minute.
The solid defense that underpinned much of their recent success has evaporated, along with the swagger that made them such a daunting assignment. Madrid have conceded two-plus goals in each of their last five Champions League matches, and some of the team's most reliable players, like Raphael Varane, have turned in average – and sometimes costly – performances.
Maybe Madrid can't cope with the grueling schedule. The squad is aging, and there aren't any new signings for Zinedine Zidane to parade. The burden of playing up to three times each week is taking its toll, along with the threat of COVID-19, which is still looming and a particular risk to teams like Madrid due to the club's large contingent of players who represent their countries during the international break.
Madrid never gets time to rest, and injuries to Dani Carvajal and Eden Hazard only complicate matters. It's up to Zidane to get his group back to basics, and Madrid can still make up for lost ground while one point back in Group B.
Panic level: ??
3. Paris Saint-Germain
Thomas Tuchel's job is in jeopardy. Just a couple of months removed from reaching the Champions League final, PSG are far from a team on the rise. Injuries are certainly slowing their progress, as Kylian Mbappe, Neymar, and Mauro Icardi were all absent from Wednesday's 2-1 loss to RB Leipzig. But Tuchel's decisions and approach left a lot to be desired.
He played Danilo Pereira, a midfielder by trade, in defense, while Marquinhos, a reliable center-back, moved into midfield. PSG struggled to create chances, recording just one shot on target against Leipzig. Rafinha, one of Tuchel's few players with some creativity, only entered the match with six minutes remaining.
PSG continue to lay siege on their opponents in Ligue 1, but the club's Qatari owners, including chairman Nasser Al-Khelaifi, demand success in Europe. It's almost a decade into this project, and now PSG are wasting an opportunity to build on the momentum the club created. Another loss to Leipzig or Manchester United could spell disaster.
Panic level: ????
2. Inter Milan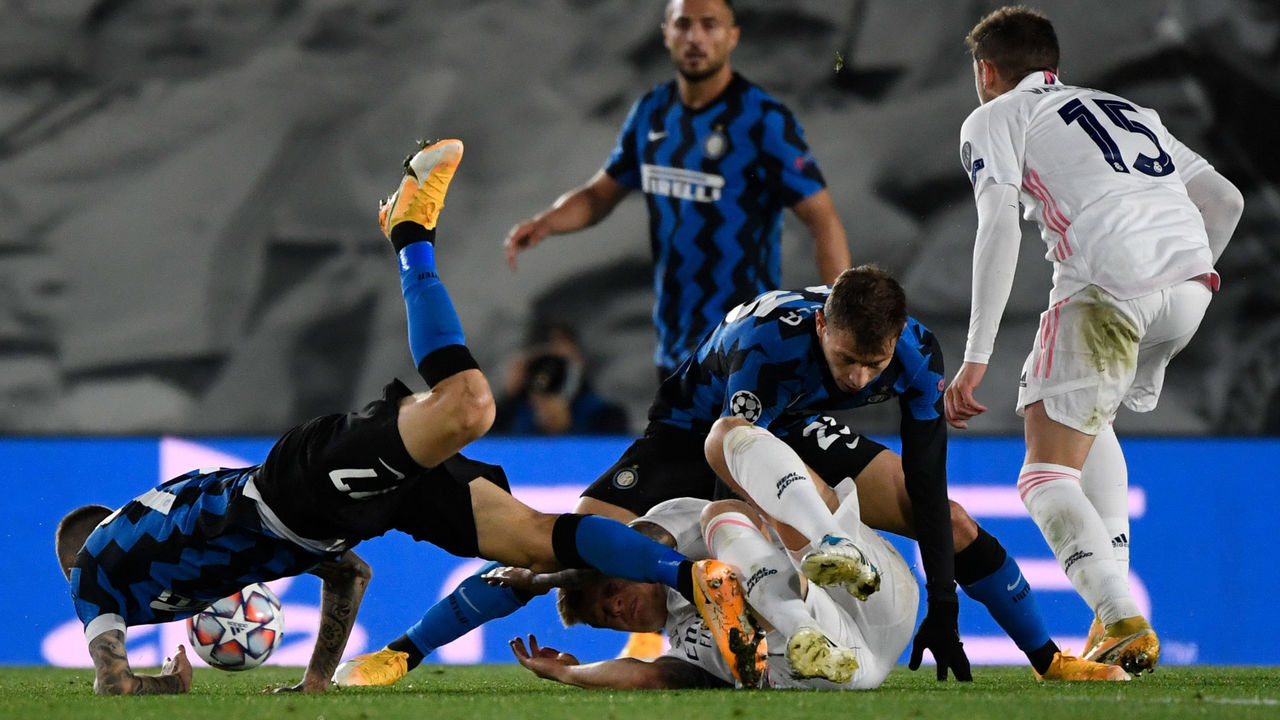 There are no excuses for Antonio Conte. After agreeing to stay on as Inter's manager, the 51-year-old got the overhaul he wanted. Several veteran players, including Arturo Vidal, Aleksandar Kolarov, and Alexis Sanchez, jumped on board, giving Inter the steel, leadership, and depth that Conte thought was missing last season.
So far, the new additions aren't working out. Inter are winless in the Champions League and in sixth place in Serie A after logging disappointing draws against the likes of Borussia Monchengladbach, Shakhtar Donetsk, and Parma.
Conte's record in Europe is sure to come up again if Inter fail to progress to the round of 16. He's never won a trophy in any cup competition since becoming a manager, and the Italian has been eliminated from the Champions League group stage twice, including once with a Juventus team that went undefeated in Serie A.
Conte has been reluctant to tweak on the fly, preferring to stick with his back three and reactive tactics, and that may cost him again.
Panic level: ????
1. Marseille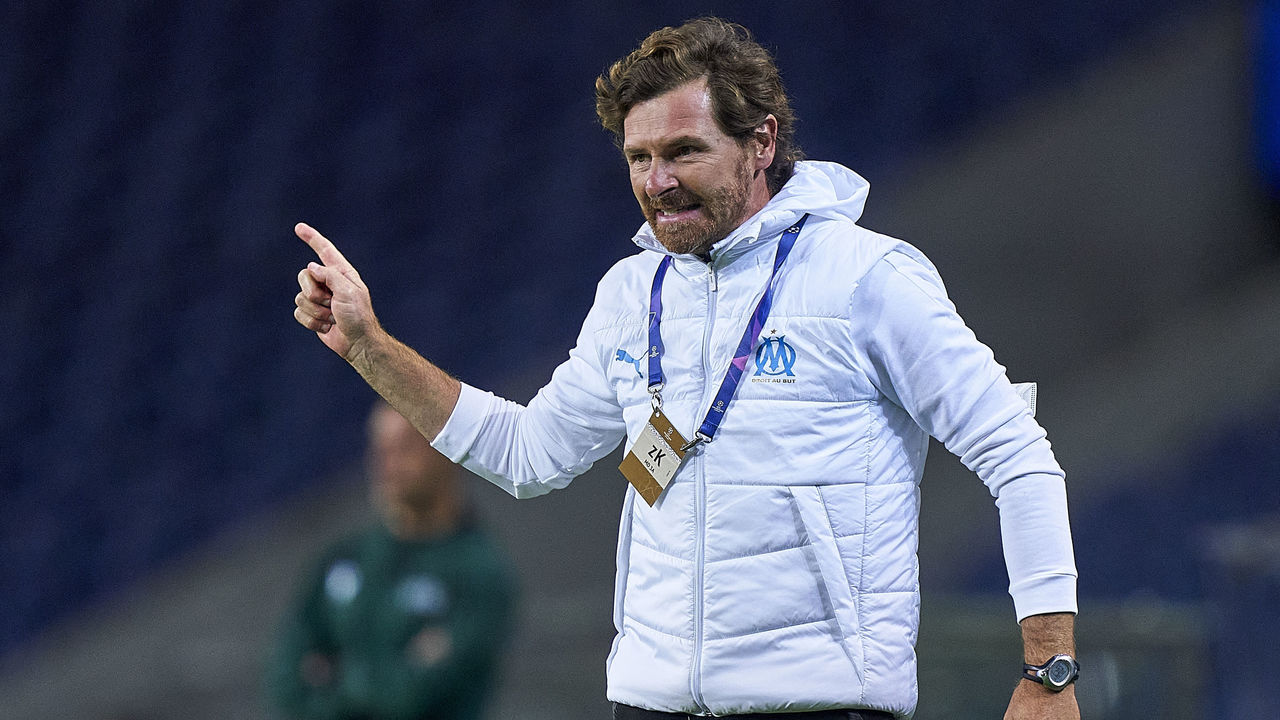 Without a win or a goal through three matches, Marseille sit dead last in Group C with a minus-7 goal differential. They need to win out to earn any chance of progressing to the knockout stage for the first time since the 2010-11 season, which is very unlikely.
But it can be done. Just ask Atalanta.
The squad at Andre Villas-Boas' disposal is limited. He did a remarkable job last season, turning Marseille into a defensively sound unit despite the club investing little throughout the transfer window. But the fabric of the team is falling apart during the Champions League.
Marseille qualified because of their ability to eliminate errors and press high up the pitch. We've seen none of that so far in this competition. They've now lost 12 consecutive Champions League matches dating back to a decade ago, and Villas-Boas needs to get his players to buy in again to stop the rot.
Panic level: ?????