The Champions League last 16 came to a thrilling conclusion this week. Below, we dissect the biggest talking points from the games in Europe's premier club competition.
Pulisic saves best for Champions League
Christian Pulisic's time at Chelsea has been anything but straightforward. He's spent equal parts on the bench and pitch, and a fair amount of his time recovering from various injuries. But the U.S. international has also come good in the biggest moments.
His goal just before halftime Wednesday against Lille sent Chelsea on their way to the Champions League quarterfinals, giving new life to their title defense just as it seemed under threat. Burak Yilmaz's well-taken penalty had put the reigning Ligue 1 champions within a goal of leveling the tie, only for Pulisic to convert with Chelsea's single shot on target in the first half. The goal gave his teammates the peace of mind they needed at a turning point of their season. Chelsea went on to win the game 2-1 and the tie 4-1 on aggregate.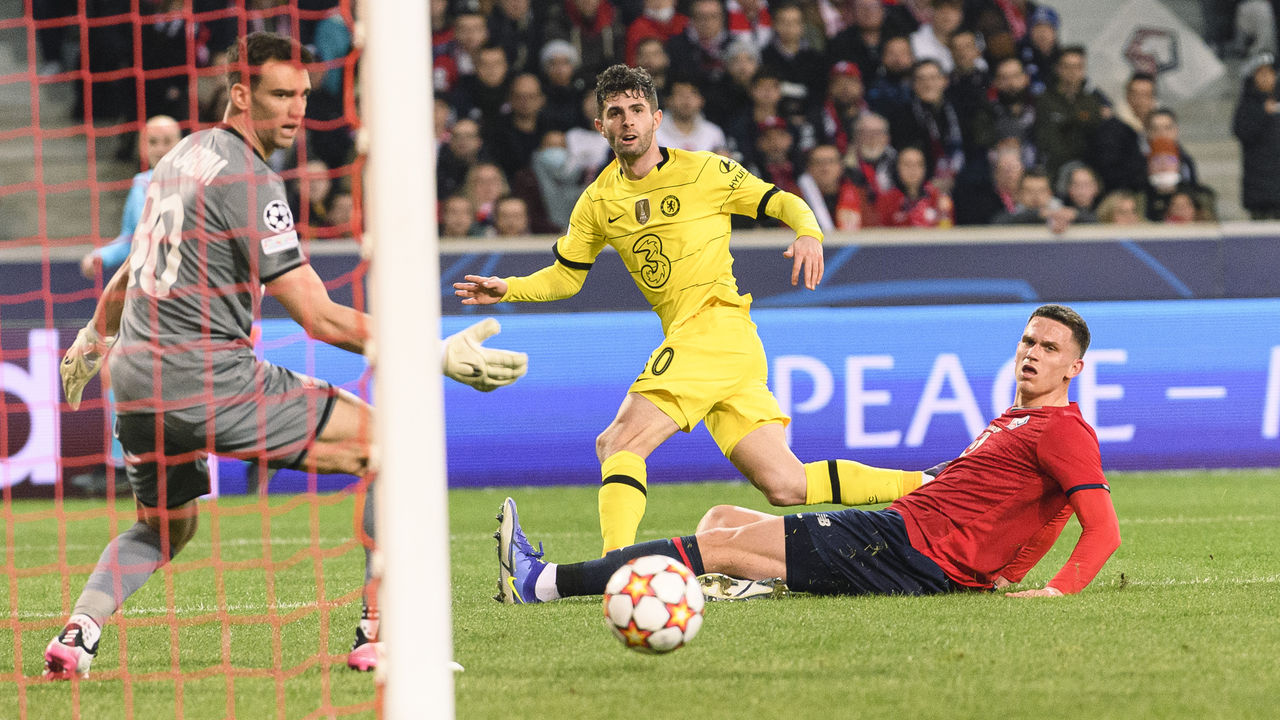 Pulisic's numbers in the Champions League may seem insignificant, but in the context of his turbulent career, they matter. He's now scored five goals from open play for Chelsea in the competition. Comparatively, Eden Hazard only struck four times from open play in the Champions League across seven seasons with the club. Four of Pulisic's goals have also come in the knockout stage – one better than all other U.S. internationals have combined in this point of the tournament.
Pulisic has openly and candidly discussed his struggles in west London, not just with injuries but also with mental health. A hero for the U.S. men's national team, Pulisic faces a weekly battle to get into Chelsea's lineup. The 23-year-old lost his place even after scoring against Real Madrid in the Champions League semifinals last season. Still, he managed to play a role off the bench in the second leg, coming on to deliver a crucial assist.
His timing was impeccable yet again Wednesday.
Chelsea finding solace on the field
Chelsea have won five out of the six games they've played since Roman Abramovich announced he was ceding "stewardship" of the club. A lot has happened since then: Chelsea are now up for sale and prohibited from selling merchandise or extra tickets as a result of the U.K.'s sanctions against Abramovich. Manager Thomas Tuchel has fielded numerous questions about the future of his club and whether it can even last the season under such tight financial oversight.
There's noise everywhere but on the pitch.
The schedule has undoubtedly been kind to Chelsea – games against Burnley and Norwich City were exactly what they needed to restore their equilibrium – and the players seem to have found some relief away from the politics of their conundrum.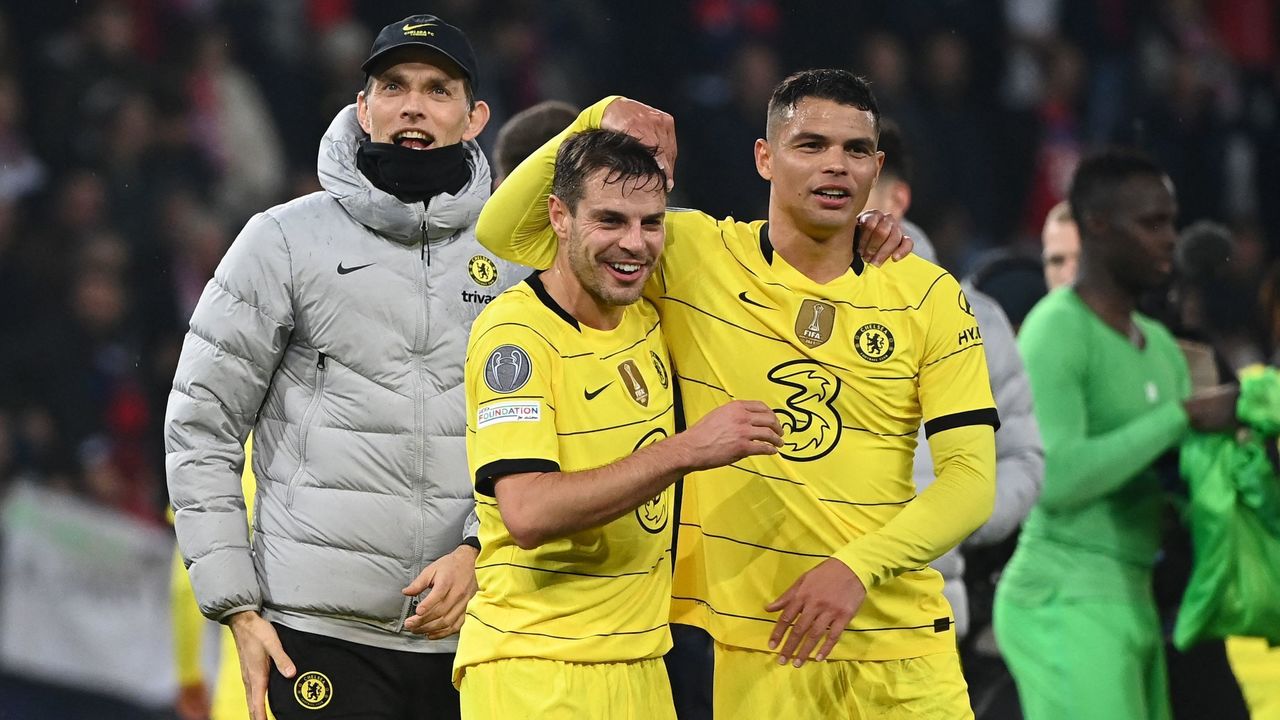 Tuchel has struck a compassionate tone as well, reminding everyone that Chelsea's struggles are nothing compared to the daily reality for refugees fleeing Ukraine. Maybe that sense of perspective has given his players the freedom to do their jobs on the field because they have, under extraordinary circumstances, been professional in their performances. They don't seem to care about the impact Abramovich's sanctions may have on their own financial situation.
"There are a lot of harder things in the world right now than (taking) the bus (rather than a plane) to an away game," Kai Havertz said earlier this week.
It's just about the football right now.
Show Emery some respect
Villarreal were on the back foot in the first half of Wednesday's second-leg encounter in Turin. Argentine netminder Geronimo Rulli was called into action on multiple occasions, and the crossbar came to the Spanish side's rescue, too. Unai Emery's team tried to go toe-to-toe with Juventus in the first 45 minutes, but that desire to dictate the tempo and get forward was actually proving detrimental, so the canny tactician went with a different approach in the second half.
It worked wonders.
The visitors sat deep, packed the front of their own penalty area, and dared Juve to fashion chances against a low block. The hosts, who looked so dangerous early in the match, were toothless after the interval, totally stymied by a resolute yellow wall. Rulli was vital in the opening half, but he was largely a passenger in the second stanza.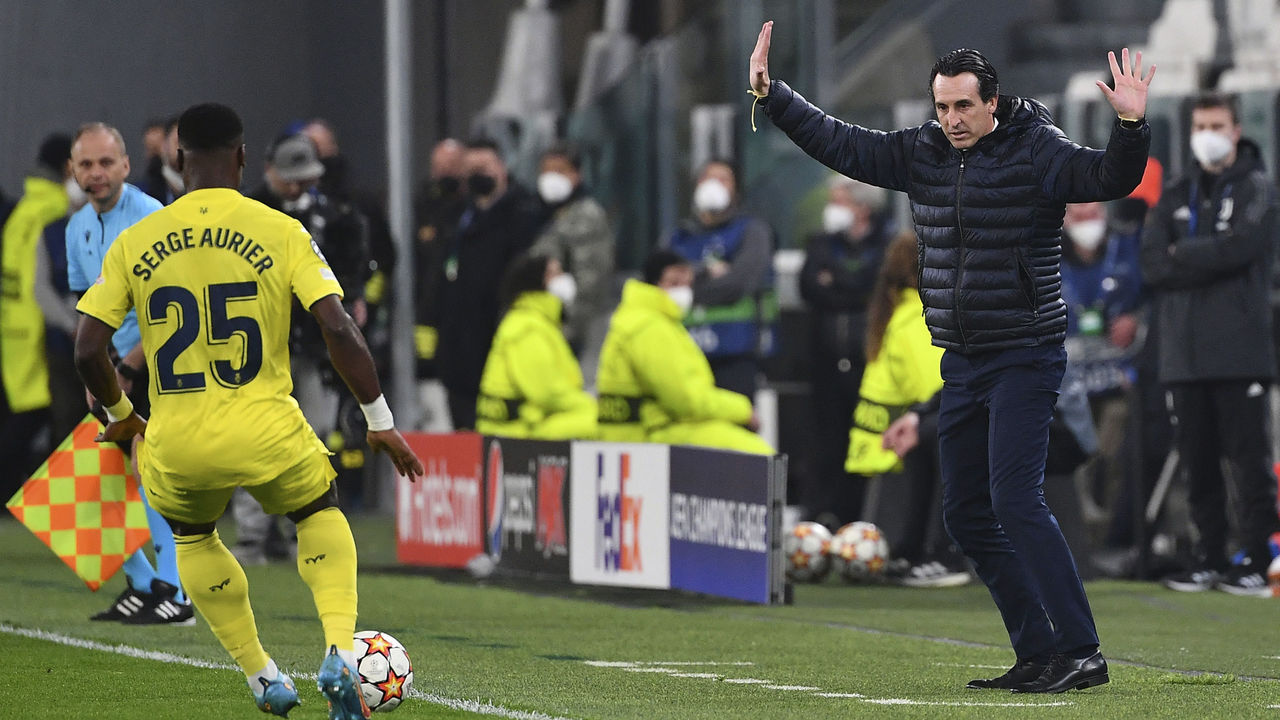 That change in approach ultimately won Villarreal the match and sent them to the Champions League quarterfinals for the first time since 2009. His substitutions proved masterful, too; Francis Coquelin won the first of Villarreal's two penalties, and Gerard Moreno, though just barely, slotted it home to kick-start what eventually turned into an unlikely 3-0 triumph.
"The prep we put into tonight was why we won," Rulli said after the contest, a clear nod to Emery's work on the training ground and in the video room.
The Spanish bench boss is often ridiculed for his spell at Arsenal, but his track record of success literally everywhere else – especially in knockout competitions – speaks for itself. With Emery concocting the schemes, Villarreal will make life difficult on whomever they draw in the quarterfinals.
Another crushing defeat for Juventus
Juventus and the Champions League simply don't get along very well.
Wednesday's soul-crushing loss signaled the third consecutive campaign in which the Bianconeri have failed to progress beyond the last 16; they were sent packing by underdogs Lyon and FC Porto on the away goals rule the last two seasons.
They outdid themselves this time, though, wasting what was a legitimately good first-half performance by crumbling in the final 12 minutes of the contest in Turin.
A 3-0 scoreline was undeniably harsh on the Italian side – Villarreal had three shots on target, and two of those were penalties – but it's almost tradition now for Juventus to conjure up new and interesting ways to falter in Europe.
Another inquest is on the horizon for a club that desperately wants to end its Champions League title drought yet can't seem to get out of its own way. Maybe that's why chairman Andrea Agnelli is so desperate to start up his own Super League.
Here are the main talking points from Tuesday's matches …
Atletico of old gate-crash Old Trafford
Diego Simeone knew his team had pulled off another great escape against Manchester United. As referee Slavko Vincic sounded the final whistle, Simeone bolted for the exit, sensing the shower of beer and insults that would come his way. Atletico Madrid did what they've done so well under the Argentinian manager: pester their way to a famous 1-0 victory away from home.
Simeone's side followed a familiar recipe for success. Soaking up pressure with six at the back proved effective. Hitting on the counter worked like a charm. Atletico moved the ball quickly enough to evade United's press, and when an opening presented itself, they took full advantage. Renan Lodi's header gave Atletico a lead to defend, allowing them to retreat into an ultra-conservative 6-3-1 formation.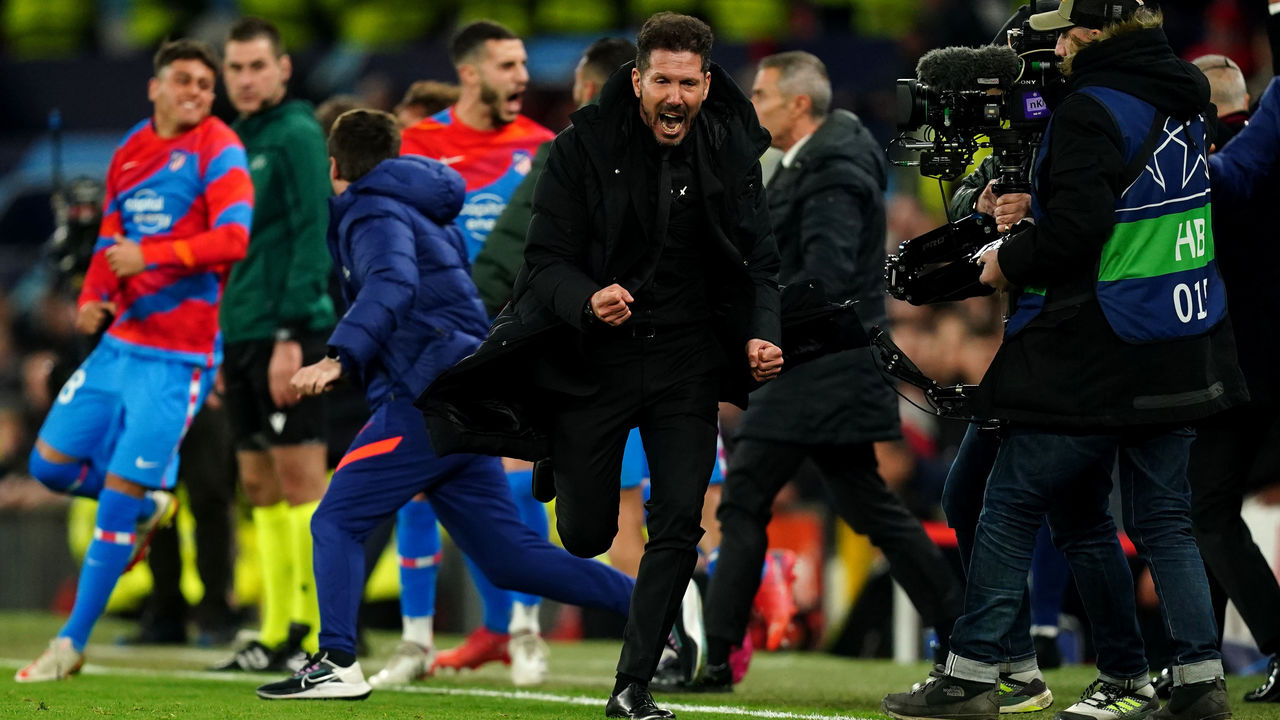 The selfless Antoine Griezmann relished the defensive battle, making a game-high four tackles while winning possession eight times. But it was his cross to Lodi that won Atletico the tie. Griezmann attacked until his team needed him to defend, leaving Joao Felix on his own after supplying the assist.
Then, Atletico summoned the dark arts. Goalkeeper Jan Oblak bought time here and there, going down under minimal contact. Marcos Llorente convinced the referee to halt play for a head injury when he went down clutching his leg. Substitutes interfered with United's throw-ins. Though Atletico played a riskier game, United ended up committing more fouls. The choppiness suited Simeone's side, disrupting the rhythm of a contest United couldn't quite grasp.
"There was always somebody lying on the floor," manager Ralf Rangnick said afterward.
United lacked collective spirit
United didn't exactly play badly. They created chances and forced Oblak into some spectacular saves. They pressed well enough. But they didn't exactly play well. The game just passed them by. It just kind of happened.
Individually, United lacked quality. Coming off the 59th hat-trick of his career, Cristiano Ronaldo failed to land a single shot on target. Jadon Sancho struggled to emerge from the shadows of Atletico's right-sided defenders. The hosts made just six touches in the penalty area. It looked like there was a force field on the pitch.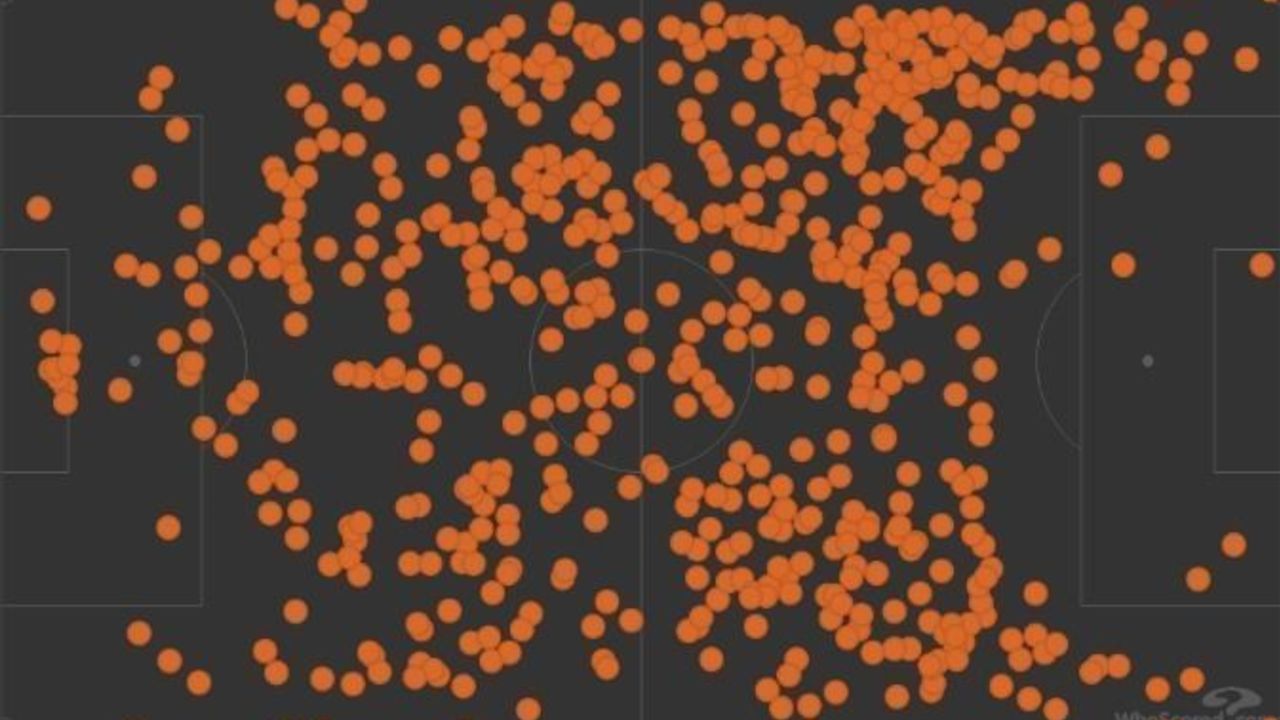 That's what happens when Atletico score first.
United's defense didn't pay enough attention to detail against an opponent that loves to exploit the finer margins of the game. They were too casual in the lead-up to Lodi's goal, leaving space for Atletico to infiltrate. Harry Maguire charged out of position, and Raphael Varane scrambled as Felix made a run into the area. Alex Telles tucked inside to cover for his center-back, only to vacate the left flank. All alone, Griezmann whipped in the decisive cross, and Diogo Dalot lost Lodi at the far post.
United simply lacked the collective effort that propelled their counterparts to victory.
End of an era?
What does a world without both Lionel Messi and Ronaldo in the latter stages of the Champions League look like? That reality is starting to become the norm.
We caught a glimpse of it last season, when the pair were at Barcelona and Juventus, respectively. Moves to Paris Saint-Germain and Manchester United couldn't prevent a pattern from emerging; both were eliminated in the round of 16 this campaign, too. Worse yet, the two superstars – who sit first and second in all-time Champions League scoring with a mammoth 265 goals between them – were totally ineffectual in their ousters.
Ronaldo was particularly invisible on Tuesday. Against Atletico Madrid, a team he has absolutely feasted on throughout his career, he didn't muster a shot on target over 180 minutes across both legs.
Both players are still capable of sublime moments that hearken back to their peaks – see Ronaldo's hat-trick from just this past weekend as a prime example – but the days of all-conquering performances in the Champions League certainly appear to be over. Time remains undefeated.
Discount Benfica at your own peril
The numbers all suggest that Ajax should have progressed easily. On the surface, the Dutch giants dominated their second-leg clash against unfancied Benfica on Tuesday. Ajax had 66% of the ball, fired off 16 shots to Benfica's four, and conjured up 90 total attacks to the Portuguese visitors' 20.
On that basis, Benfica's 1-0 victory in Amsterdam, and subsequent 3-2 triumph on aggregate, seems harsh on Erik Ten Hag's team. But in truth, the Eagles were full value for their surprising win, defending valiantly and limiting Ajax to just two shots on target. Both of those efforts came from outside the penalty area. Nicolas Otamendi and Jan Vertonghen were resolute all match, and Odisseas Vlachodimos was largely untested in goal.
Benfica, meanwhile, took their one chance, Darwin Nunez upstaging the prolific Sebastien Haller and scoring with his team's lone shot on target to stun the Johan Cruyff Arena and much of the football world, which had expected the swashbuckling Eredivisie club to roll into the next round.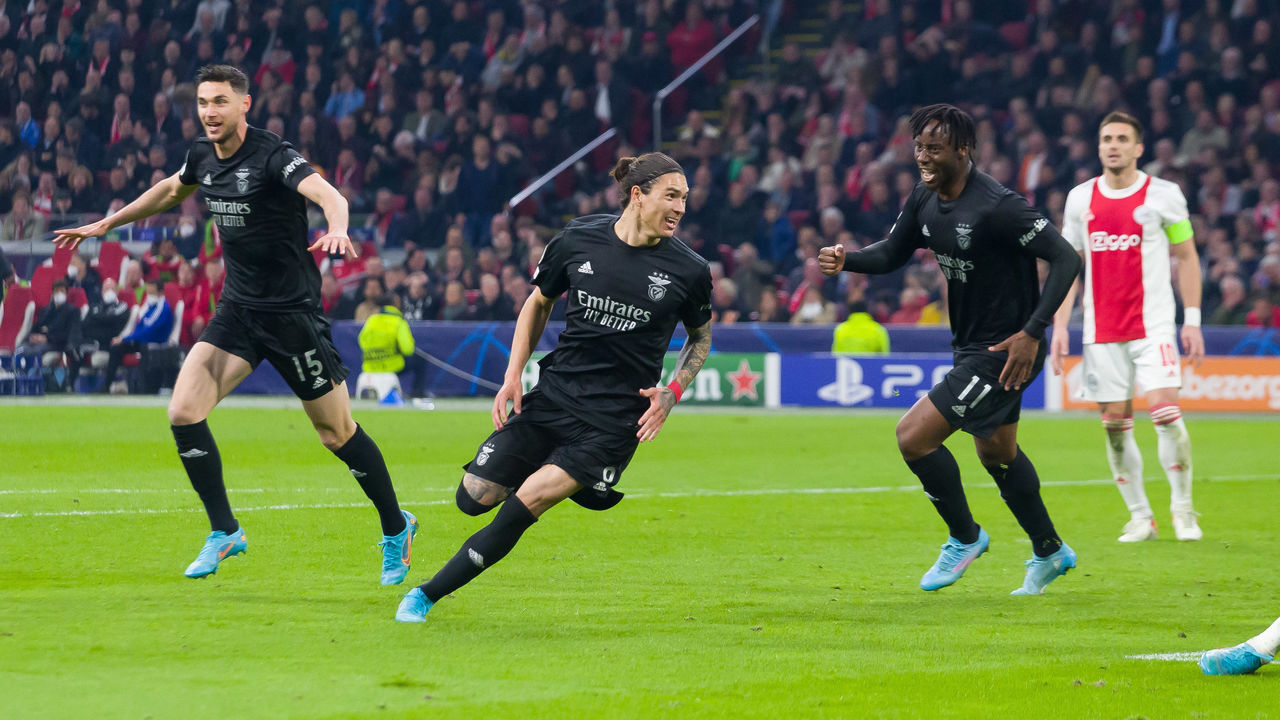 This will be viewed as a big missed opportunity for an Ajax team that had, until this point, been more impressive than the squad that was seconds away from reaching the final in 2019. But make no mistake, Benfica didn't steal anything here. Dogged defending and clinical finishing made the difference.
Going into Friday's quarterfinal and semifinal draw, the Portuguese side will be touted by almost everyone as the team that all the proverbial heavyweights want to be paired with. Fair enough. Avoiding the likes of Manchester City, Liverpool, and Bayern Munich would obviously be preferable.
But Benfica are no pushovers. Just ask Ajax.